Website Design
Hire our website design experts to help ensure your business website ranks higher on search engines and brings you more leads.
Epitome Digital Marketing is a digital marketing agency that specializes in Website Design. No matter if it's a personal website or blog, a small business website, or an e-commerce store, we have you covered. We build WordPress websites, WooCommerce websites, Shopify websites, and 3DCart websites. The websites we build for our clients are mobile friendly and we can also assist you in making your current website mobile friendly.
We also specialize in website redesign, giving your company website that makeover it sorely needs as well as increasing its functionality to be more up-to-date with modern website technologies. Finally, if you just need someone to update the content on your website occasionally or on a regular schedule, Epitome Digital Marketing is the right fit for you. Learn more about our website design services below.
Learn more about the various Web Design Services we offer by clicking on them below.
WordPress is our bread and butter at Epitome Digital Marketing and we have been building websites in this platform for over 10 years. See why we're the best.
We have 5+ years of experience with e-commerce websites and can help you set up your online store to make money for you immediately.
We have 5+ years of experience in working with the WooCommerce E-Commerce platform. Learn more about how we can help with your online store.
We have 5+ years of experience in working with the Shopify E-Commerce platform. Learn more about how we can help with your online store.
We have 5+ years of experience in working with the 3DCart E-Commerce platform. Learn more about how we can help with your online store.
Website that are not mobile friendly will not rank well on search engines. We can help you make sure your website is mobile friendly.
Sometimes, the best way to improve your website is to just redesign it from the ground up. We are experts in knowing what will look and perform the best.
Websites should always be refreshed with new or updated content, but you're probably too busy running your business. Let us take that burden off your hands.
Epitome Digital Marketing are Website Design Experts
The internet is a hub of business opportunities, granted the managers and marketers understand the massive potential for brand awareness, customer appreciation, savings, and sales.
But to take advantage of all that the internet has to offer, you need to build a digital presence. And that starts with creating a website for your business.
The website design team at Epitome Digital Marketing works with businesses across various industries to create a viable digital presence that's powered by a well-designed website optimized to deliver ultimate business growth.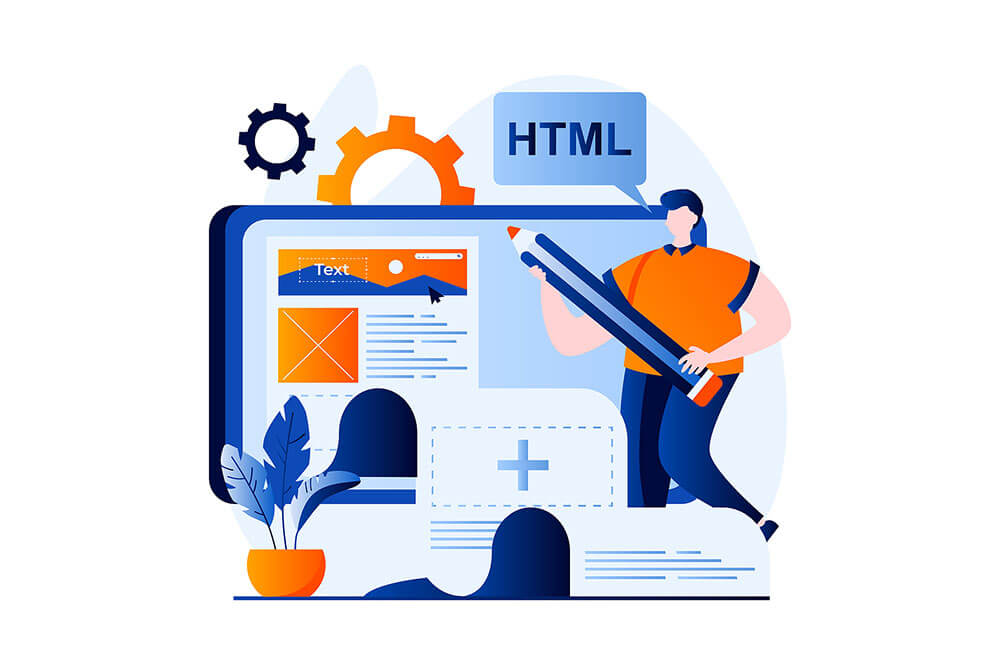 Your Business Needs Effective Web Design – Here's Why!
Web design should be an integral part of your brand-building strategy. That's because a well-designed website is an excellent way to differentiate your business from the competition, impress the visitors and get them to keep coming back for more.
Sure, everyone has a website these days, but yours can look better with our expert help and get the results you want. Here's what else our website design experts can do for your business:
Create A Good First Impression
Nowadays, people prefer to search for services and products online instead of visiting stores. You have the chance to turn them into customers and brand ambassadors with a good-looking, well-designed website.
Visitors judge a website's credibility and capability by its design and usability. Outdated and unattractive websites immediately create a negative image and fail to deliver the brand objective.
It is human behavior to go for attractive things. That is why at Epitome Digital Marketing, we create eye-catching websites based on customer preference.
An Effective Web Design Is SEO Rich
Content is an integral part of web design and crucial for on-page SEO strategy.
We create pivotal content to get the audience's attention and deliver your business message. Regardless of your industry, the content on the website should be informative and persuasive.
Our website designs have SEO necessary elements like codes that you can miss. We ensure that search engine web crawlers easily find your website and show it on top spots.
Create Trust Relationship With Your Audience
Nothing is more important than your audience. They are the leads that become customers and bring repeat business to you.
That's why web design is only good when it's audience-centric. A good-looking website shows the level of effort a business has put into its branding for its viewers. It creates a trust bond with your customers. You cannot expect people to conduct business when they don't trust the source. Moreover, customer trust creates new opportunities and long-run growth.
Enhanced Customer Service
Customer service plays a crucial role in building brand image. Top organizations like Google and Amazon prioritize customer service to ensure their buyers are happy and willing to return for repeat purchases.
Customer satisfaction and trust depend on web design's customer service elements. At Epitome Digital Marketing, we add customer care elements to your web design that are engaging and attractive.
Stay Profitable In Competitive Markets
As businesses are inundated by greater-than-ever global competition, it's time for you to build a formidable brand that's easy to recognize.
So, how do you stay noticeable from the rest? The answer is to optimize the website design. When we create website designs, we aim to create a unique design with enhanced customer experience, SEO, and much more.
All these elements collectively play a vital role in creating your brand identity in the competitive market and getting more customers.
Web-design Solutions That Make A Difference To Your Digital Presence
Epitome Digital Marketing has the most diverse platforms and extensive web design services that every business needs. You can count on us for:
Mobile Friendly Websites
Most of your target audience will use their smartphones to access your website. Building a website that works seamlessly on all devices (mobile phones, tablets, laptops, and desktops) is necessary. We don't want you to miss any sales and brand-building opportunities.
High-Quality UI Designs
Our Web UI designs anticipate what visitors may need to do on the website. We ensure that every necessary element is present in the website that facilitates, understands, and eases website access. A good website UI design consists of familiarity and connection between all the website elements.
Moreover, the UI design of your website directly affects the customer relationship with your business. It shows the efforts and seriousness you've shown towards the audience. It will help if you trust professionals like Epitome Digital Marketing, who understand your brand image and products.
SEO Optimized Websites
Our expertise includes creating websites on WordPress, Shopify, and WooCommerce. One thing remains the same in all these platforms is SEO quality. Every aspect of your website will be SEO-rich.
It gives you a high rank in SERPs and brings massive organic traffic to your business, leading to increased sales and brand awareness.
WordPress Websites
We have designed numerous non-profit and business websites using WordPress. Our design team has years of experience designing WordPress sites and is familiar with various essential plugins that help create a seamless website design.
Businesses can benefit from our WordPress developers; we can make instant changes to your website upon request with SEO-friendly features.
WooCommerce Websites
We have an experienced website designing team for ecommerce businesses. This is your secret to creating websites that get more visitors and sell more products.
WooCommerce's built-in features and advanced plugins help optimize online stores. We customize the seller's storefront to attract customers and reduce the bounce rate for their website. Moreover, we don't miss out on SEO in ecommerce stores. Your brand website will be SEO-rich with product keywords to get more sales.
Shopify Websites
We take your Shopify store and elevate it.
It is an ideal platform for ecommerce and online sellers. With Epitome Digital Marketing, you can create your branded eCommerce website in no time. Our experts ensure that your website's user interface remains simple and easy for everyone.
We can also SEO-optimize your online store to target a larger audience and boost sales. Your landing pages to product pages each will bring massive amounts of customers
Epitome Digital Marketing –Web Designs That Make You Look Good
If you are looking for someone with all the expertise and years of experience in killer website design, then Epitome Digital Marketing is what you need. Our team ensures that all your website elements align and makes browsing easy for your visitors.
We create all types of websites on different platforms using the latest tools and practices. Book a call today and skyrocket your business growth.
Hire Our Website Design Agency
A high quality website that looks and functions great can go a long way to helping your business be found easier online and ranking better on search engines. Make sure to hire a Website Design Agency like Epitome Digital Marketing who are experts at building websites! Get in touch with us today!
Professional Appeal
There's no outdated and out of style designs here. Your website won't be built with Wix or whatever the cool new free website builder is this month. Your website will be designed by a team of professional website developers who uses actual programming languages and content management systems with a professional look to every page.
Organized and Structured
Your website will be organized and structured with user friendliness in mind and with keeping your customers on your website as long as possible. Your website will be built in a way that will guide the customer from the homepage to your contact page or product page. The end goal is to gain customers or clients and keep them.
Mobile Friendly
One of the most important parts of a website in today's world is for it to be mobile friendly. Majority of users access websites through their mobile devices and ever since a recent change to its algorithm, Google now gives priority to mobile friendly websites. Rest assured that your website will be accessible on mobile devices such as tablets and mobile phones.
Search Engine Optimization
Your website will be properly optimized for search engines such as Google and Bing! Your website will rise up the search engine rankings while also being user friendly as a result. Visitors will flock to your website thanks to the optimized website that we create for you and your business.
Website Analytics
For some people, nothing is more important than seeing results and numbers. For those of you out there who crave the numbers, look no further than Epitome Digital Marketing, as your website will be built with analytics in mind. You will be able to use every part of Google Analytics to see how well or how bad different pages and sections of your website are doing.
Easy to Modify
Although we do offer post-launch maintenance, continuing to maintain and update your website long after we launch it, we build websites in such a way as to make them as easy to modify as possible. We do this so not only is it easy for our team to make future additions and modifications, we also do it in case our clients want to update their website themselves. Epitome Digital Marketing also provides high quality training videos upon request to walk our clients through updating their websites themselves.
Discovery
During this initial phase, we make contact with the client and go over everything in regards to what they're looking for in their website project.
Initial Website Build
During this phase, we build the website's theme, the homepage, and two subpages as a sample.
Initial Client Review
In this phase, the client does an initial review of the website to see if we are on the right track.
Revisions
If everything isn't to the client's liking in the previous step, we make revisions until they are happy.
Development
In this phase, we build the full website and all features requested in the Discovery phase.
Testing
In the testing phase, we test the website in multiple website browsers and on multiple devices to ensure a high quality website.
Final Client Approval
This phase is where the client looks over their website one last time, giving us any last minute revisions.
Launch
The website has been fully tested and the client has given final approval so now the website launches along with any social media pages.
Learn how your business can master the digital marketing world with these awesome insights into the various areas of digital marketing such as Web Design, SEO, Local SEO, Social Media Marketing, and more!
Why Choose Us For Your Digital Marketing Needs
Our team is honest and trustworthy. We will always be up front with you on whether or not something can be done. If an idea sounds like it will not work or could be damaging to your business, we will let you know along with alternatives.
At Epitome Digital Marketing, we pride ourselves on our communication. We will keep you up-to-date on projects and how things are going. We always make sure to thoroughly explain things to ensure that you have no questions about the project.
We Succeed When You Succeed
We don't succeed until you succeed. Your company is not just another company putting money in our pockets. We consider ourselves a success when you achieve your business goals. Our goal is to grow and become more successful with you.
Superb Attention To Detail
We pride ourselves on our attention to detail. Many marketing agencies will just do the given task and don't pay attention to any issues that may arise. We work proactively so as to avoid any issues that may be damaging to your business.
We are never satisfied with our level of knowledge in the various areas of marketing. We are always eager to learn new strategies and come up with new services to offer you to continue to help your business reach its goals and become more successful.
Our team is made up of people with a team player mentality. We work great not only amongst ourselves, but also with other teams as well. If your business requires that we work with multiple people at your company, we are happy to do this and work with your team.
Hire Our Website Design Agency
A high quality website that looks and functions great can go a long way to helping your business be found easier online and ranking better on search engines. Make sure to hire a Website Design Agency like Epitome Digital Marketing who are experts at building websites! Get in touch with us today!
Frequently Asked Questions
If you have some questions, please check out these common questions below. You can also check our main Frequently Asked Questions page which has questions for all of our services here at Epitome Digital Marketing. Finally, if you can't find your questions there either, you can fill out the form on our Contact page to ask us anything else.
Yes, one of the most important marketing tools for a business today is a website. More homes have computers and internet connections than ever before. Smartphones are also a popular device that can be used to view websites.
We do not have a set price for this as every website is different. A small business or corporate website will have different requirements than an e-commerce website. Plus either type of website may also require different features from the next website.
While there are free options out there, these website builders have their limitations, both from a functional perspective as well as from a design perspective. By hiring Epitome Digital Marketing, you're taking advantage of nearly a decade of website development experience from our awesome team of developers.
Yes, our website consultations are free. We will have you fill out a website questionnaire form so we can get to know you and your website needs as best as we can before quoting you a price. If you're ready for your free website consultation then fill out our Website Worksheet.
Yes, once your website is ready to launch, we'll need to log into where your domain name is hosted and point it towards the website we've built for you.
We build all types of websites. We build websites for personal usage, blogs, small businesses, corporations, and e-commerce websites.
E-Commerce websites are websites that you purchase products or services online such as Amazon.
We can build websites for almost any industry. We have previous experience in the following industries: health & wellness, higher education, construction, entertainment, manufacturing, religious, and more!
Once we have your website deposit and all information required, we can typically begin within 48 hours of receiving all that we need.
There is no concrete amount of time that it takes to build a website as most websites are different. An e-commerce website will take longer than a standard business website which will take longer than a personal website or blog. However, communication is one of our strengths at Epitome Digital Marketing, and you will always be informed of our progress.
Once your website is finished and your invoices are all paid up, the website belongs to the client.
Yes, we can generally pick up where they left off. It depends on what state your previous developer left it in.
The websites we build can be updated by our clients if they choose to do so.
Yes, we will teach you to update your website. The websites we build come with high quality training videos. For further training, we will assist you in learning how to update your website for our hourly rate of $75 per hour.
Yes, we encourage you to get a branded email for your website. You can get as many email accounts as you want.
Yes, by default, our websites are search engine friendly to ensure that your company ranks as high as they can on the search engine results. If you already have a website and need it optimized for search engines, check out the Search Engine Optimization services we offer.
No. Any company who promises you a top spot on the search engines is not being honest with you. There are a number of factors that go into your website's search engine ranking. For example, you're competing with similar companies who may already have a head start on their website's SEO and have already established their brand on the search engines. Our SEO services can help you with this.
Yes, along with being search engine friendly, our websites at Epitome Digital Marketing are designed to be responsive by default so that your website can be viewed on your phone and other mobile devices.
If your company already has social media set up, we will link your website to them. If you do not have social media set up for your company, we offer Social Media Setup services.
Yes, our client websites all have Google Analytics set up so that visitors can be tracked, either for the benefit of the client or for our own business stats.
While your website isn't required to have a blog, it is very necessary for numerous reasons. A blog can be used to better connect with your customers and make you a bigger authority in your industry. It also has SEO benefits and will help your website rank higher on search engines.
If you have any other questions that were not found in the above answers, then please fill out our form on our Contact page.
We can tell you all day how awesome we are, but the best way to judge a digital marketing agency is by what their clients have to say about their work. So check out some of the great testimonials our clients have given about what it's like to work with Epitome Digital Marketing!
Check out our work for yourself to see the high quality work that comes with hiring Epitome Digital Marketing for your digital marketing needs.
Get Instant Access To Digital Marketing Mastery
Learn the secrets of quickly growing your business and bringing in more leads with our exclusive email list. Subscribers receive monthly emails about: