Can Small Businesses Succeed At Pay-Per-Click Marketing?
In today's Digital Marketing Mastery, we answer the question of "Can small businesses succeed at pay-per-click marketing?" The answer is YES!
Pay-Per-Click (PPC) is one of today's most effective and prolific marketing methods. In fact, nearly 144.8 billion companies engaged this strategy in 2021 alone, making it a preferred method of generating clicks for marketers.
However, PPC ads are a slightly expensive marketing method because of how they operate. As a result, many marketers don't think it's the right option for small businesses. This post is going to explore precisely what PPC is, whether your small-scale businesses can use it, and how to get the most out of it.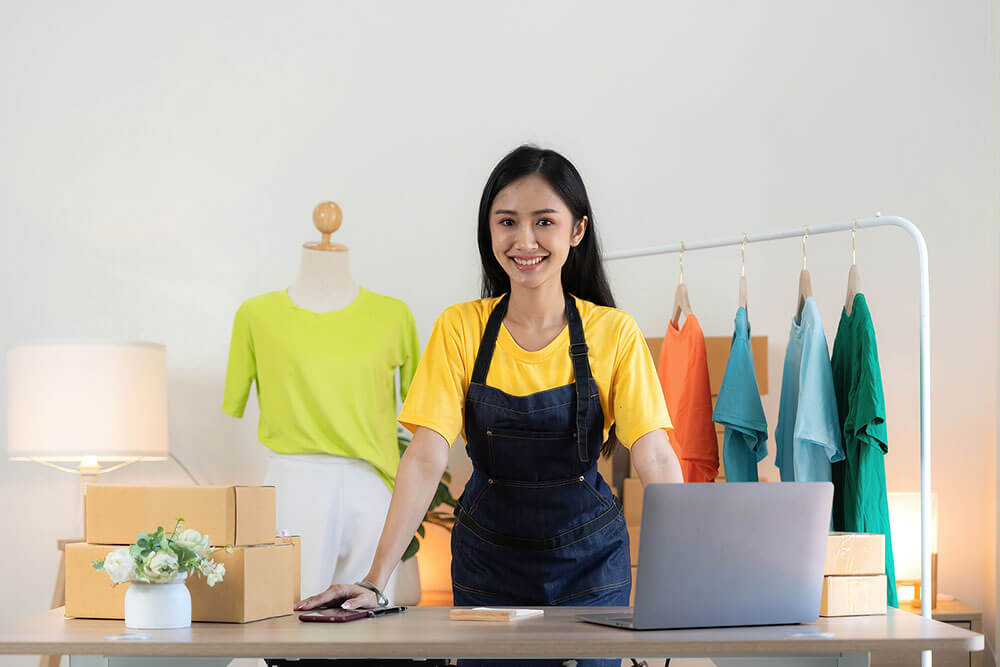 What Is Pay-Per-Click?
As we've mentioned earlier, PPC is quite a popular marketing strategy. It essentially works by paying you a small fee every time one of your ads is clicked. In essence, you are paying for targeted online traffic. When PPC advertising is appropriately implemented, the cost is negligible because each click is valued more than you are charged.
For instance, if you pay $2 for a click that generates a $250 sale, you have profited immensely.
While it may come off as a complicated process, it's quite simple. These general steps are involved in setting up a PPC campaign that delivers results:
You choose your campaign type based on your marketing objective
Refine and polish your targeting
Set your budget and your bidding strategy
Add your landing page's URL
Create your PPC ads
PPC Advertising For Your Small Business
Despite what many people might think, small businesses stand to gain quite a lot from PPC advertising. Digital marketers use it to help optimize websites for search engines to stand against competitors.
The best thing you can do for your small business is to combine your SEO and pay-per-click strategy. While it might take some time to optimize, if done correctly, it's a surefire way to attract high-intent user audiences who are likely to convert.
Once the search engine approves your ad, Google, in this case, the ads will begin gaining traction, and you'll get paid by the click. Moreover, your site traffic will see a near-exponential boost. If you feel like your PPC marketing isn't working as well as you had hoped, there are a couple of things you can do to improve it.
How To Boost Your PPC Campaign
To get the best returns on investment on your ad spend, you'll need to ensure that your PPC strategy is robust and reliable. Here are a few things you can do to get the best bang for your buck:
Choose The Right Platforms For Your Business
Pay-per-click ads include Google ads which are great if you want to reach as many people as possible with your ads.
However, this benefit does not imply that you should use Google advertisements in your advertising campaign. You can run promotions on several social media sites to increase sales, brand loyalty, and brand exposure.
The platform you choose depends on your objectives and target market. As a result, before incorporating any accessible ad networks into your approach, you must study them.
Let's check out some popular PPC advertising platforms:
Google Ads
Meta Ads
Instagram Ads
Twitter Ads
Bing Ads
Optimize For Location
Examining the locations of your current and potential clients is a common practice that sometimes goes unnoticed but is a straightforward approach to segmenting the performance by audience. You can take advantage of available data on trends for various states, postal codes, and regions.
When we consider how drastically diverse demographics can be from one location to another, this seems to be a very straightforward statement.
If there are significant variations in performance by region, dividing the campaigns and organizing them otherwise might even be advised so that the advertising and ad text can be linked and customized appropriately.
Launch A Retargeting Campaign
Retargeting is manually collecting contact information from those who have visited your website, expressed interest in learning more about your goods and services, or both.
Most online visitors to your website will not make a purchase when they first visit. However, if you utilize remarketing to target the same visitor again, they are 70% more inclined to buy from your advertisement than from one of your competitors. You, therefore, cannot afford to pass up retargeting, given these odds.
Create Mobile- Friendly Landing Pages
Mobile devices account for more than 50% of all internet traffic worldwide and 40% of all online transactions.
Optimizing your website's landing pages for mobile is essential, given the prevalence of mobile devices among online shoppers. But regrettably, many firms overlook the significance of mobile-friendliness when it comes to PPC campaigns.
Even when your advertising is mobile and tablet-optimized, your pay-per-click campaign can succeed or fail depending on how well your landing page is written.
For the most outstanding results, make sure your mobile-friendly web pages meet the following criteria:
High page loading speed. The loading time of your page or website on a mobile device should be three seconds on average.
Attach the appropriate landing page to the ad
Make sure the landing page is practical and easy to use, so the user knows what to do next.
Make Your Ad Copy Click-Worthy
Another thing you need to do to ensure that your small business's PPC ads are effective is to make sure that your ad copy is eye-catching.
Creating click-worthy copies is vital for every marketer, irrespective of their scale and the products and services they sell. A good ad copy is something you should focus on first and foremost.
You should pay close attention to each aspect of your ad copy, including the headline, description, and visuals. You also need to make sure that your ad copy corresponds to the stage in which your buyer is at.
Here are a few phrases you can add to your copy to make it more attractive:
Include CTAs
Focus on the benefits of the service or products
Link to a relevant webpage
Highlight any ongoing promotions happening in the company
Feel The Power Of PPC With Epitome Digital Marketing
As a small business owner, you can enjoy all the advantages PPC has to offer. A reputable and professional digital marketing company will improve your campaigns while strictly following your specifications to produce even better value while saving you money and time.
We understand that, as business owners, you have a lot on your plate. If you need help running a successful pay-per-click campaign, contact the experts at Epitome Digital Marketing. We have more than a decade's worth of experience helping businesses scale digitally. Get in touch with our PPC agency today and start gaining high-quality leads.
Get Instant Access To Digital Marketing Mastery
Learn the secrets of quickly growing your business and bringing in more leads with our exclusive email list. Subscribers receive monthly emails about: