Top 10 Keyword Research Tools in 2023
In today's Digital Marketing Mastery, we discuss the top 10 keyword research tools you should be using in 2023. Let's check out our favorites.
SEO is a crucial element that ensures a higher ranking of your website in search results, and keyword research is an integral part of it. Whether you are writing a blog or creating a product page, keywords are necessary to bring it to the right audience.
Proper keyword research is the heart of content marketing.
Research shows that around 95% of US-origin search queries have a search volume of less than 10. So, carefully choosing your long and short-tail keywords is vital to drive maximum traffic to your site and make Google see its utility.
The good news is that plenty of tools, platforms, and resources help you do just that. These keyword research tools can help you grow your organic search traffic and rule the rankings for a long time.
Let's check out a few of our favorites.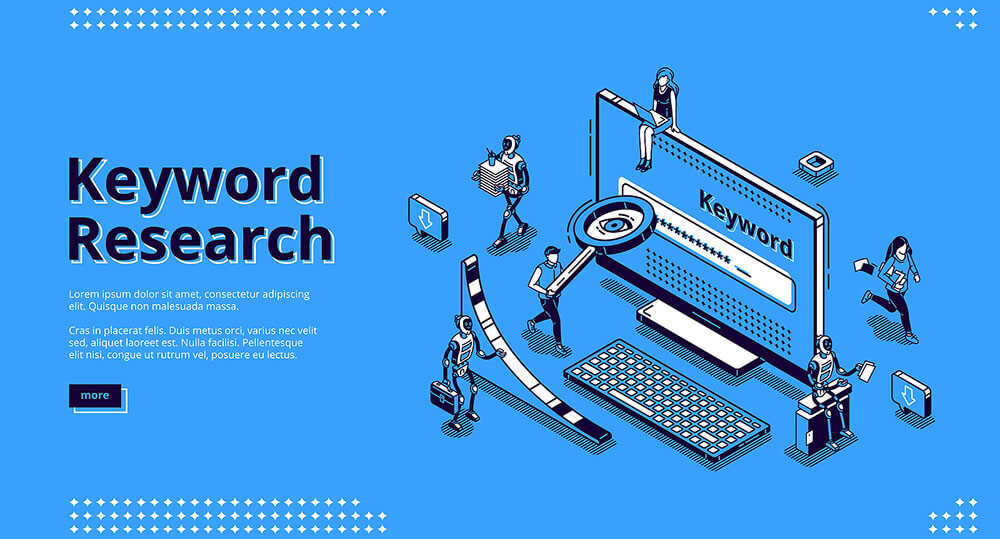 Best Keyword Research Tools To Look Out For This Year
There is no shortage of resources designed to help you with SEO and PPC. Find the right one, and you can attract consistently high-quality traffic to your site. Moreover, you can use some of these keyword research tools for free, while others may require a one-time payment or a regular monthly subscription – plenty of options here.
Here are our top picks:
1. Google Keyword Planner
Google is the undisputed ruler of the search engine market, the top target for all your keyword research and SEO efforts. The Google keyword planner provides users with comprehensive insights on keywords and search terms.
It is a part of the Google Ads planner, and many other online resources use it and data from Google's open database to get their jobs done. It is a free tool and a great way for novices to understand the competitive landscape of the keywords.
It could do with better functionality, but it is user-friendly and popular because of its free usability.
Use it to find commercial keywords from the top of the page bid range. These keywords are directly taken from the Google search engine, so the search volume is very accurate, and you can seamlessly integrate it with AdSense monetization.
2. SEMrush
SEMrush is a popular keyword research tool with a vast database of billions of keywords. You also get to take advantage of an international database of 140 countries which is great if you are gearing up for global search domination.
The best facet of SEMrush is that it has a free keyword research feature that allows users to look up 10 queries per day. You also have keyword and domain analytics in the free version. And the SEMrush keyword tool can tell you the following:
Search volume
Keyword difficulty
Search intent of the keywords
Another beneficial feature of SEMrush is that it allows you to compare keywords with your competitor with the Keyword Gap tool. You can enter your domain and up to 4 competitor domains and see what you are up against when it comes to SEO.
3. Ahrefs Keyword Tool
Ahrefs has a good reputation for keyword planning and research. Users can rely on its clickstream data broad range of keywords to empower their search engine optimization efforts. It also pulls data from the largest 3rd party database for search queries, giving you a powerful list of keywords to help you achieve your goals.
You can enter a search term, and the Ahrefs tool provides data on its search volume, average CPC, traffic potential, SERP features, and keyword difficulty. Moreover, it also shows the current ranking page along with the backlinks and domain rating so that you can easily do a quick competitor analysis for the keywords.
Ahrefs also offers plenty of keyword ideas for each search term you enter. You can shortlist the keywords by traffic, volume, competition, and other metrics. Also, find terms phrased as questions and a list of keywords for which the top pages rank.
4. Google Trends
Google Trends lets you see the historical trends of keywords and search phrases. You can check the keyword search trends for different areas and locations. The best part about it is that it allows us to create content based on the audience type and seasonal trends.
You can also use Google trends to search new keywords and content creation ideas. And it lets you compare two or more keywords for competitive analysis.
If you are looking for the best keyword research tool that's easy and free to use, then Google Trends is an ideal choice.
5. Keyword Generator
This tool lets you find hundreds of keywords for a search term. For every search term, you get extensive keywords, their search volume, keyword density, and when it was last updated. The first keywords will require more backlinks as they have high keyword difficulty.
Make sure to search for keywords by the location or country you want to target for the best results. The default country is the United States. You can change it to your desired country and know your competition with this keyword search volume tool.
6. Answer The Public
Answer the public has a unique feature for finding keywords and key phrases for your search term. You have to enter a word or phrase in the desired region and get results in the following categories:
Questions related to the search term
Prepositions related to the search term
Comparisons related to the search term
Alphabetical results of the search term
Related phrases to the research and
7. Keyword Surfer
Keyword surfer is a free extension for Google Chrome that allows users to estimate monthly and global search volumes for any keyword or query typed.
It is quick and easy to use and offers instant results for 19 search regions, including the UK, USA, Brazil, France, and Germany. You also have the option to disable the global search volumes. Also, see search volumes for auto-complete results with this keyword analysis tool Google.
8. Keyword Tool
The keyword tool takes autocomplete data from different sites and search engines like YouTube, Amazon, Google, Bing, eBay, and Play Store to give you long-tail keywords and hashtags. It enables us to rank for different keywords and terms that most tools cannot detect.
9. Question DB
Question DB doesn't exactly give you the keywords. Instead, it tells you the questions people ask online on forums like Reddit when they want to learn more about products, services, and topics similar to yours.
Even though it doesn't primarily focus on keywords, it works excellently with other tools. You can use the keywords and content creation ideas from online queries to get specific insights into your audience and know what they really want.
10. Google Search Console
Google Search Console may not be a proper keyword tool. But when used in tandem with Google Analytics, it offers detailed and powerful insights into the keyword content and what phrases are already ranking on different sites.
This lets you find content creation opportunities and new terms that are valuable or popular on search engines. If you are looking for an organic channel, this is the right keyword research tool from Google.
Let Epitome Digital Marketing Help You Find Quality Keywords & Rank Higher
Keyword research tools are valuable assets to bring traffic to your website and enhance your digital marketing results. Count on us to improve your SEO strategies using a combination of tools and get keywords and search phrases that can make a real difference to your bottom line.
You can also take help from professionals like Epitome Digital Marketing. We know how to make the most out of keyword tools and data. You can get rich keywords that have low competition but high search volumes.
Contact us today to grow your business.
Get Instant Access To Digital Marketing Mastery
Learn the secrets of quickly growing your business and bringing in more leads with our exclusive email list. Subscribers receive monthly emails about: