How Can Google My Business Help My Service Business?
In today's Digital Marketing Mastery, we will talk about how Google My Business takes the lead as the most handy tool to list your business to reach your target audience's searches.
Many brick-and-mortar service businesses fail to attract customers due to high costs, cut-throat competition, and bad timing. Most businesses often overlook the importance of using smart and innovative technological tools to make their online presence prominent.
There are hundreds of online marketing tools that can help your business improve its visibility, despite challenges like low budget and high competition. However, Google My Business takes the lead as the most handy tool to list your business to reach your target audience's searches. And it's free!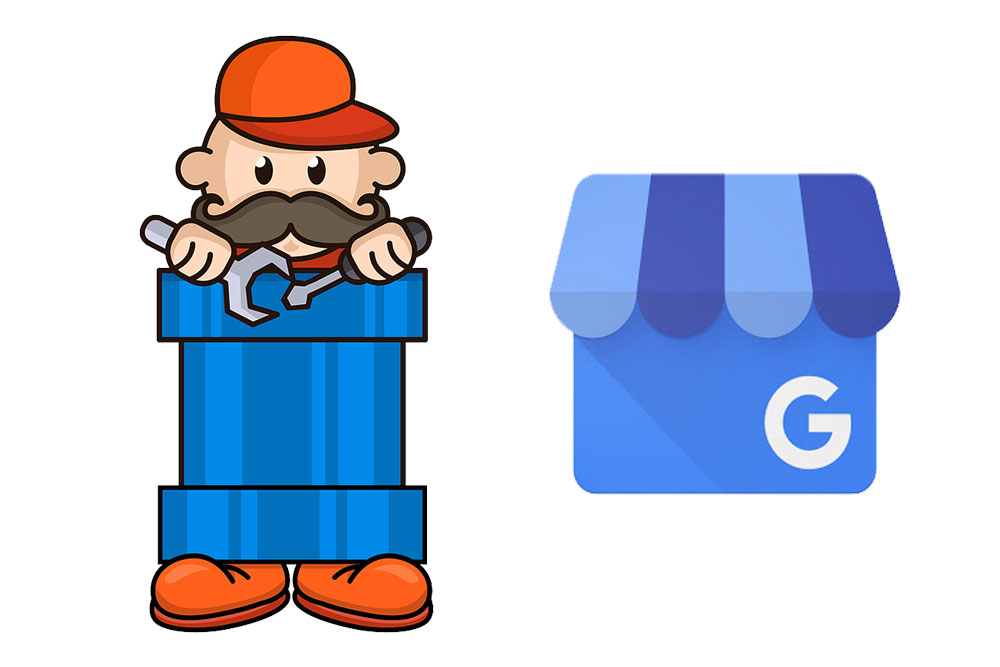 What is Google My Business?
Google My Business is a free-of-cost tool by Google for service businesses to manage their online presence. Now known as Google Business Profile (GBP), it is an effective marketing strategy to dominate local search results. Google My Business allows you to upload and update your business information throughout Google, including its search results, maps, and shopping. You can showcase key information about your business, like name, address, phone number, pictures, operation hours, business description, website, social accounts, customer reviews, and upcoming events. The avant-garde tool also offers useful features like insights and analytics, online booking, and the ability to post updates and offers.
The best thing about Google My Business is that it displays your brand with competitors whenever a user searches for services your brand is offering. Even if someone enters the name of a business similar to yours, your brand will be listed amongst them.
Here are a few steps to get you started on making an effective Google My Business Profile:
Log in with your Google account (Google My Business login)
Enter your business name
Enter your business address
Choose whether you're a storefront or a service provider
Choose your Primary business category
Add your phone number and website
Verify your local listing (most likely with a postcard)
Finish populating your Google Business Profile listing
How is Google My Business Helpful for Service Businesses?
Many types of service businesses use digital marketing strategies to gain web and foot traffic. These include:
Dental clinics
HVAC companies
Insurance agencies
Real estates
Construction companies
Financial services
Bookkeeping
Plumbing and roofing service providers
Chiropractors
Food services
Travel agencies
Cleaning service providers
Event managers
Business consultors
Waste management
Google My Business is an excellent digital marketing tool for service businesses, offering several benefits. Let's look at some of them:
Increased Online Visibility
One of the most prominent Google My Business benefits is that it increases your online visibility. This means your business is promoted throughout the web, increasing your chances of attracting customers and cracking more successful sales. This innovative tool creates and optimizes your Google My Business listings, making your services company appear in Google search results and Google Maps, increasing your web visibility. Your business will be shown immediately if any user searches for services related to your business in your local area.
Google My Business displays essential information like your name, address, phone number, website, and reviews to attract customers to your brand. Not only does this tool establish an online presence of businesses, but it also engages with customers and manages their online reputation. Google My Business is widely used by various types of businesses, including brick-and-mortar establishments, service-based businesses, and even home-based industries, to connect with their target audience and grow their online presence.
Local SEO Benefits
Google My Business is an innovative tool that helps improve local search engine optimization (SEO). You only need to optimize your Google My Business Listing using relevant keywords and accurate information, which will result in a high ranking in local Google search results. It will make your business visible for potential customers in your area to find your services online. This way, you can stave off the competition and acquire maximum customers from nearby locations.
Business Information Management
Google My Business is also used as a business information management tool. It allows you to upload and update your business information on the listing. You can add your business name, address, phone number, hours of operation, and website. This results in giving accurate and up-to-date information about your business to the customers, which can help improve their experience and trust in your services. Many marketers and business leaders fail to promote their brand's key selling points. Google My Business Manager is a valuable tool that covers the primary marketing needs to promote your business to a larger audience.
Customer Reviews and Ratings
Customer reviews and ratings are deciding factors for potential customers. Buyers like to go through reviews and ratings about a business before deciding whether they should take their services. Google My Business allows customers to share their experience with your service-based business.
Customers can leave reviews and ratings about your services. You should add optimistic Google My Business reviews to boost your business's reputation and credibility, encouraging potential customers to choose your services. You should also respond to the reviews posted on your Google My Business profile. This will show your commitment to customer service by addressing any customer concerns or issues.
Online Booking
The online business arena has some cut-throat competition. Therefore, the only way to emerge successfully in this thriving industry is to ensure that your business practices and operations are aligned with futuristic technology and the latest trends. Google My Business offers an online booking option allowing customers to book appointments or services directly through your Google My Business listing. As a result, this makes the booking process smooth and streamlined, making you efficiently manage your appointments. It also saves time and effort.
Insights and Analytics
Google My Business allows you to constantly improve yourself to become the leading brick-and-mortar store with the help of web marketing. Your Google My Business account delivers valuable insights and analytics about how customers find and interact with your business listing. This can help you track metrics like the number of views, clicks, calls, and bookings or understand your customer's behavior and preferences to make data-driven decisions and optimize your business performance.
Mobile Visibility
The best way to up your business marketing game is by opting for branding tools and methods which are easily accessible to users that use mobile phones. Google My Business is not only limited to the web but also offers mobile visibility. People using mobiles and tablets can easily find your business on Google as the Google My Business listings are mobile-responsive and can provide essential information like your business address and phone number in a format that is easy to access. In addition, with Google My Business app, you can easily upload, edit and update your business profiles at any time.
Pocket-Friendly
Due to limited budgets, many small service-based businesses struggle to find effective ways to promote their brick-and-mortar stores on a large scale. Google My Business is absolutely free of cost, making it a convenient marketing tool for startups or small businesses with a tight budget. This resource can be accessed on any internet-enabled device, including computers, laptops, and mobiles.
Get in Touch With Epitome Digital Marketing
Are you seeking an expert to up your service company's marketing game? Epitome Digital Marketing hears you! We are home to highly skilled and experienced digital marketers with years of solid experience in several types of digital marketing, including creating and optimizing Google Business Profiles for service businesses. We can help you increase your brand's online visibility, manage business information, gather customer reviews, enable online booking, access insights and analytics, improve mobile visibility, and enhance your local SEO.
You can count on us to take your business to phenomenal heights with our digital marketing expertise. Contact us now!
Get Instant Access To Digital Marketing Mastery
Learn the secrets of quickly growing your business and bringing in more leads with our exclusive email list. Subscribers receive monthly emails about: