About Us
Helping businesses grow through transformations that get results!
Epitome Digital Marketing is a digital marketing agency.  Epitome Digital Marketing is designed with a remote-based mindset both for its clients as well as its employees. This remote work environment allows us the freedom to work together anywhere there's an Internet connection.
Most companies typically prefer a traditional, local marketing company. Through our years of experience in such environments, we are still able to provide that traditional, local marketing company feel no matter if it's for an actual local client or for a client across the country. The benefit of hiring a company that works in a remote work environment is that you're not paying extra for the overhead of a brick and mortar company. What our clients pay is for the cost of the project itself.
With EDM's remote work environment, our clients pay for the ability to be able to get in touch with us when they need to and without leaving their comfortable office chair to drive across town for a meeting. We meet where they work. We meet where their team is at and we meet where their files and anything necessary for the project discussion already lives while our team also benefits from the same convenience.
There's no need for traveling or scheduling an entire afternoon just for a meeting with our team at Epitome Digital Marketing.
Epitome Digital Marketing started in 2012 as a freelance effort called Designs By Mikey by Mike Wall for the purposes of income supplementation while starting out his professional career in Website Development. Over the years, Mike has learned various other skills in the marketing industry such as Search Engine Optimization, Email Marketing, Social Media Marketing, and Website Support.
During this expansion of his marketing skills, Mike also worked as a project manager for the different marketing companies he was employed by and these experiences influenced his decision to set up a LLC for Designs By Mikey in 2018. Designs By Mikey, LLC was rebranded in 2023 as Epitome Digital Marketing. You can learn more about our services by going to our Services page.
Our mission at Epitome Digital Marketing is a simple one: helping you build your business into the dream business you always wanted. At Epitome Digital Marketing, we don't measure success with the completion of a project and the final payment of an invoice. We measure success by completing a project to your satisfaction. We aim to exceed your expectations.
At Epitome Digital Marketing, when you hire our digital marketing agency for a project, we don't just take the project details and mindlessly perform the tasks you've hired us for. We take that extra step to look over the project details closely and make sure that there are no issues with what you want us to do. If we see a possible issue with what you've hired us to do, we let you know about the issue and offer alternatives to ensure that your project is completed successfully.
We are great communicators and we pride ourselves on keeping you informed of project details and progress. We strive to keep the lines of communication as open as possible in case you have any questions or concerns about your project.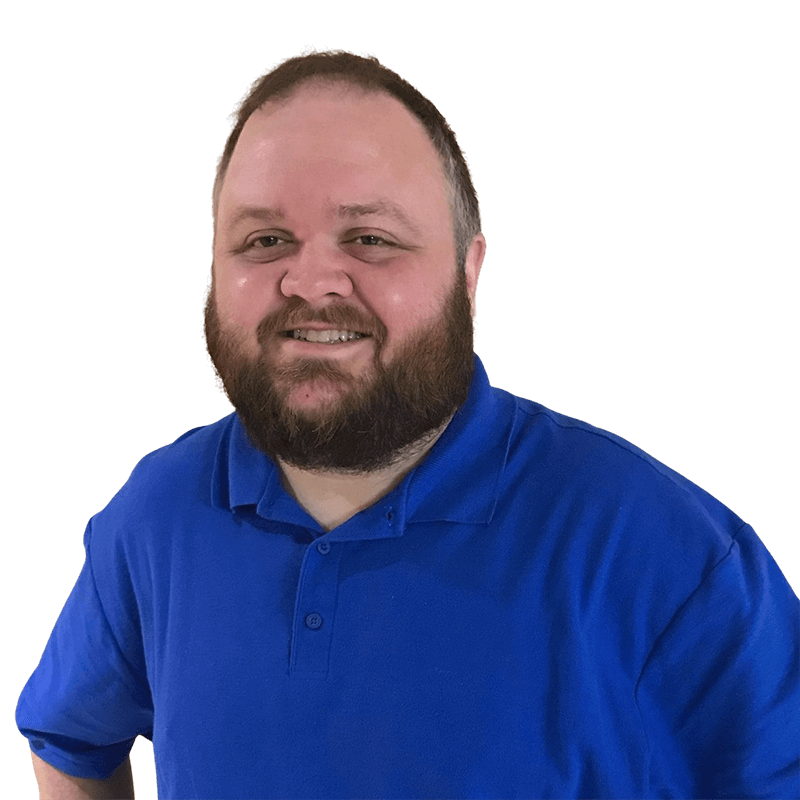 Mike Wall
Mike is the owner of Epitome Digital Marketing. Mike has worked in marketing for almost ten years and worked in Website Development since the early 2000s. Mike has helped grow dozens of businesses and lead entire teams of marketing talent throughout his professional career.
Why Choose Us For Your Digital Marketing Needs
Our team is honest and trustworthy. We will always be up front with you on whether or not something can be done. If an idea sounds like it will not work or could be damaging to your business, we will let you know along with alternatives.
At Epitome Digital Marketing, we pride ourselves on our communication. We will keep you up-to-date on projects and how things are going. We always make sure to thoroughly explain things to ensure that you have no questions about the project.
We Succeed When You Succeed
We don't succeed until you succeed. Your company is not just another company putting money in our pockets. We consider ourselves a success when you achieve your business goals. Our goal is to grow and become more successful with you.
Superb Attention To Detail
We pride ourselves on our attention to detail. Many marketing agencies will just do the given task and don't pay attention to any issues that may arise. We work proactively so as to avoid any issues that may be damaging to your business.
We are never satisfied with our level of knowledge in the various areas of marketing. We are always eager to learn new strategies and come up with new services to offer you to continue to help your business reach its goals and become more successful.
Our team is made up of people with a team player mentality. We work great not only amongst ourselves, but also with other teams as well. If your business requires that we work with multiple people at your company, we are happy to do this and work with your team.
Learn how your business can master the digital marketing world with these awesome insights into the various areas of digital marketing such as Web Design, SEO, Local SEO, Social Media Marketing, and more!
We can tell you all day how awesome we are, but the best way to judge a digital marketing agency is by what their clients have to say about their work. So check out some of the great testimonials our clients have given about what it's like to work with Epitome Digital Marketing!
Check out our work for yourself to see the high quality work that comes with hiring Epitome Digital Marketing for your digital marketing needs.
Get Instant Access To Digital Marketing Mastery
Learn the secrets of quickly growing your business and bringing in more leads with our exclusive email list. Subscribers receive monthly emails about: