Local SEO
Hire our local SEO experts to help your business website rank higher locally on search engines and bring you more local leads.
Local SEO refers to the processes used to help your website to rank better at a local level. If you want your business to show up during local searches for businesses in your industry, then look no further than Epitome Digital Marketing's Local SEO service to assist with your search engine optimization efforts. Check out the numerous benefits below to hiring us for Local SEO.
Mobile Marketing
Most local searches on search engines are done via mobile devices. This is an easy way to participate in mobile marketing. This will result in more traffic to your website and the potential to turn visitors into customers.
Local Searches
Local SEO can help your business as it will cause your business to pop up in local searches which can be very valuable. The more visible your business is, the higher the chances of you gaining more customers.
FREE Marketing Tools
Unlike most areas of marketing, local SEO tends to be free. Most business directories and the usage of tools such as Google My Business are free to use. Free marketing tools that result in more customers? Sounds like a great deal!
More Traffic
Local SEO can help your website gain more traffic. It can help with this as it puts you in the forefront of local searches and as a result will increase the amount of traffic coming to your website.
Search Rankings Increase
As your traffic increases to your website via Local SEO, your overall search engine rankings will increase as well. The more people find you, the higher you appear on search engine results.
Business Promotion
Local SEO helps with business promotion as anytime you are found online, it promotes your business. As with most areas of marketing, being more visible results in more customers or clients who will hire you or purchase your products.
What is Local SEO?
If you are a local business owner, it only makes sense that your target audience would be customers in your local area. While your website gives you the power to reach anyone around the world, reaching customers in your local community is essential and that is exactly what local SEO seeks to accomplish. At Epitome Digital Marketing, we know that reaching your local consumer base is fundamental to your success as a business. While taking the necessary steps to rank well organically in search engines plays a role in establishing your website's visibility online, it is essential that you are appearing to your target audience right in your community.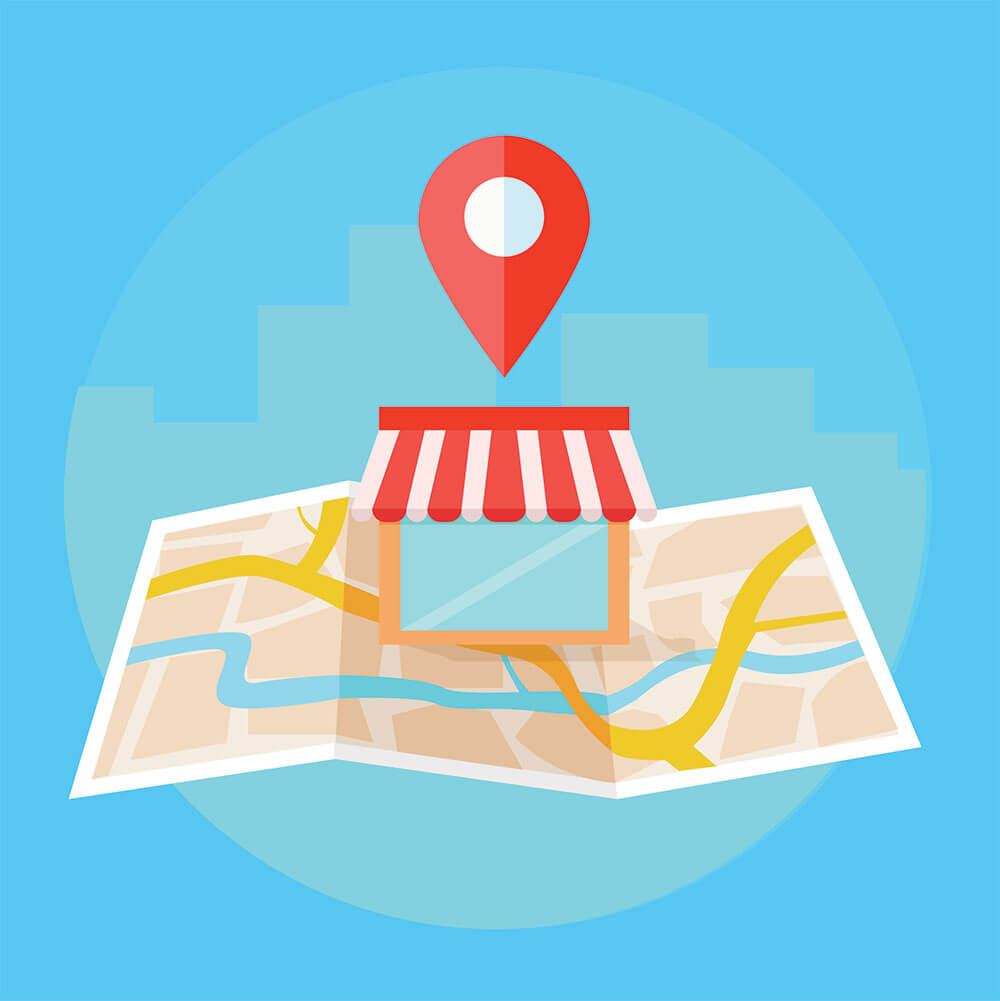 A large part of the process our team uses to optimize your website for local SEO is whether or not you are a products or service-based business. While you may not think that your business type plays a crucial role in how your website is optimized for local SEO, it does. If your business has a physical address where customers visit you to receive a product or service, our local SEO efforts will be focused mainly around targeting that geographical area. If you are a services-based business without a physical location, our main goal will be generating helpful, entertaining content that draws the interest of your local community.
When you make the smart decision to work with Epitome Digital Marketing in order to improve local SEO, we will use a variety of different strategies to help you achieve the visibility you need to reach locals. Here is what you can expect from our local SEO efforts when working with Epitome Digital Marketing.
A Focus on the Mobile Market
Considering the fact that most online searches are completed through mobile devices, Epitome Digital Marketing focuses local SEO efforts on the mobile market. Mobile marketing is essential to effective local SEO strategies. In fact, 50 percent of all mobile searches have local intent. Our team understands that this means your business has to be highly-visible on mobile devices. When working with our experienced professionals, you will receive the combined efforts of a team that has the necessary knowledge of mobile marketing to get you before the eyes of your local customers.
Higher Rankings for Local Searches
A large part of what makes our local SEO service so valuable is a concentration on higher rankings for local searches. As your dedicated SEO team, we will employ the necessary methods to help you rank in Google's local listing map pack, one of the most highly visible sections of any local search results page. This can be accomplished through our local SEO methods, concentrated around keeping your business website highly visible and relevant to your target local audience.
Cost-Effective Marketing Tools
One of the biggest benefits of Epitome Digital Marketing's local SEO services is the cost-effective approach to increased traffic and visibility amongst local consumers. While other companies may overcharge you for very basic search engine optimization services, Epitome Digital Marketing strives to offer a budget-friendly solution. Our local SEO strategies and methods are based around the use of free marketing tools that can work quickly and effectively to make you a locally-known name in no time.
The Power of Google My Business
As any experienced local SEO marketing agency will tell you, Google My Business plays a vital role in how visible and easy-to-find you are for your local target audience. Without a professionally optimized Google My Business listing, you can never hope to achieve real results in terms of local search.
Our team has years of experience creating, optimizing, and maintaining Google My Business listings and can personally guarantee dramatic results. From start to finish, your business's Google My Business listing will work to advertise your company's products and services, driving online traffic to your website like never before. These are results you can only hope to achieve with the help of Epitome Digital Marketing.
Choose Epitome Digital Marketing For All Of Your Local SEO Needs!
At Epitome Digital Marketing, we believe that your local customers are out there and in need of the products and/or services that your business provides- it's just a matter of reaching them. That's the focus behind all of our local SEO efforts and practices. When you choose Epitome Digital Marketing as your local SEO experts, you are making an investment in the local visibility of your business. As you can imagine, generating a local following is essential to your growth as a local business, especially if you are a startup.
We're in your corner! Contact us today to get started!
Hire Our Search Engine Optimization Agency
There are over 200 ranking factors Google uses to rank your website. Make sure to hire a SEO Agency like Epitome Digital Marketing who are experts at SEO! Get in touch with us today!
Learn how your business can master the digital marketing world with these awesome insights into the various areas of digital marketing such as Website Development, SEO, Local SEO, Social Media Marketing, and more!
Why Choose Us For Your Digital Marketing Needs
Our team is honest and trustworthy. We will always be up front with you on whether or not something can be done. If an idea sounds like it will not work or could be damaging to your business, we will let you know along with alternatives.
At Epitome Digital Marketing, we pride ourselves on our communication. We will keep you up-to-date on projects and how things are going. We always make sure to thoroughly explain things to ensure that you have no questions about the project.
We Succeed When You Succeed
We don't succeed until you succeed. Your company is not just another company putting money in our pockets. We consider ourselves a success when you achieve your business goals. Our goal is to grow and become more successful with you.
Superb Attention To Detail
We pride ourselves on our attention to detail. Many marketing agencies will just do the given task and don't pay attention to any issues that may arise. We work proactively so as to avoid any issues that may be damaging to your business.
We are never satisfied with our level of knowledge in the various areas of marketing. We are always eager to learn new strategies and come up with new services to offer you to continue to help your business reach its goals and become more successful.
Our team is made up of people with a team player mentality. We work great not only amongst ourselves, but also with other teams as well. If your business requires that we work with multiple people at your company, we are happy to do this and work with your team.
Hire Our Search Engine Optimization Agency
There are over 200 ranking factors Google uses to rank your website. Make sure to hire a SEO Agency like Epitome Digital Marketing who are experts at SEO! Get in touch with us today!
We can tell you all day how awesome we are, but the best way to judge a digital marketing agency is by what their clients have to say about their work. So check out some of the great testimonials our clients have given about what it's like to work with Epitome Digital Marketing!
Frequently Asked Questions
If you have some questions, please check out these common questions below. You can also check our main Frequently Asked Questions page which has questions for all of our services here at Epitome Digital Marketing. Finally, if you can't find your questions there either, you can fill out the form on our Contact page to ask us anything else.
SEO stands for Search Engine Optimization.  It is the process of optimizing for search engines.
Local SEO refers to ranking locally on search engines and making your business appear higher in search engine results at a local level.
There is no concrete amount of time for when you will see results.  Search engines such as Google and Bing crawl websites at their own pace.  It also depends on your competition's SEO as well.
No. Any company who promises you exactly how high you will rank or even goes so far as to promise you the top spot on search engine results is being dishonest. The reason why this is an unrealistic promise is that there are a number of factors that go into Google's ranking algorithm.
One of the biggest parts is your competitors. You're not just trying to get Google to rank you on their search engine results, you're competing against other companies in your industry and depending on what they've done with their SEO strategy may make it harder to overcome them in search engine results.
A more realistic promise for SEO is that with a great SEO strategy, you will see your website climb the rankings.
If you have any other questions that were not found in the above answers, then please fill out our form on our Contact page.
Check out our work for yourself to see the high quality work that comes with hiring Epitome Digital Marketing for your digital marketing needs.
Get Instant Access To Digital Marketing Mastery
Learn the secrets of quickly growing your business and bringing in more leads with our exclusive email list. Subscribers receive monthly emails about: