Chiropractor Paid Search
Pay Per Click or paid search is a vital digital marketing strategy as it makes sure your chiropractor practice's website ranks high on search engine results, increasing your visibility and leads.
Pay Per Click aka PPC aka paid search is a very important strategy for increasing your chiropractor practice's visibility and leads. Paid Search can result in quick wins for your practice in terms of increasing your visibility and leads because you're essentially paying for a spot at the top of search engine rankings when potential customers or clients enter in specific keywords into Google and other search engines. Paid Search can include Google Ads, Facebook Ads, Yelp Ads and more. While Paid Search works hand-in-hand with Organic Search efforts, it's important to have both.
While Organic Search is free for the most part, when you're paying someone monthly to manage your Paid Search accounts, you want to make sure you're working with Paid Search experts such as Epitome Digital Marketing. Our Paid Search experts will ensure that not only are you more visible and gaining more leads through PPC, we'll make sure that your efforts are optimized to prevent you from paying too much for the traffic you'll receive.
Not only are we experts in chiropractor paid search, we also are huge believers in the chiropractor industry and get regular maintenance from our local chiropractor practices in our areas. Mike himself has been a patient at a particular chiropractor practice for over 15 years where he has learned precisely what chiropractors offer their patients. This understanding of your industry coupled with our knowledge of marketing makes us a marketing powerhouse for your chiropractor practice.
Chiropractor Paid Search Benefits
Cost Effective
PPC can be cost effective since you only pay for your ads when someone sees them in search engine results.
Quick Wins
With chiropractor paid search, you can rank for certain keywords quicker depending on how much you put into your ad budget.
Measured Results
PPC results are easily measured with a set of stats and enable you to easily track your return on investment (ROI).
Easily Integrated
Paid Search is easily integrated into other forms of marketing and goes hand-in-hand with organic SEO efforts.
Targeting Options
Paid Search also allows you to have access to a range of targeting options, letting you focus more on who sees your ads.
A/B Testing
With PPC, you can create different ads that show to different groups of people to properly test what is working and what isn't.
How Can You Benefit From PPC Ads?
Chiropractor paid search ads are highly prevalent marketing tools that advertisers use to attract a targeted audience by appearing in relevant search queries.
You can find these ads on search engines like Google or social media platforms like Facebook with billions of active daily users. As a result, you can easily help a business reach its target audience. In 2020, Google's ad revenue was around US$ 146.92 billion through its Google Ads platform that enables advertisers to use their ad network to target web users.
Whether you are an established practice or a new one, you can significantly benefit from pay-per-click ads, and Epitome Digital Marketing can help you do so. We help you get ahead of your competition with targeted PPC ads to increase your brand awareness and, ultimately, customer base.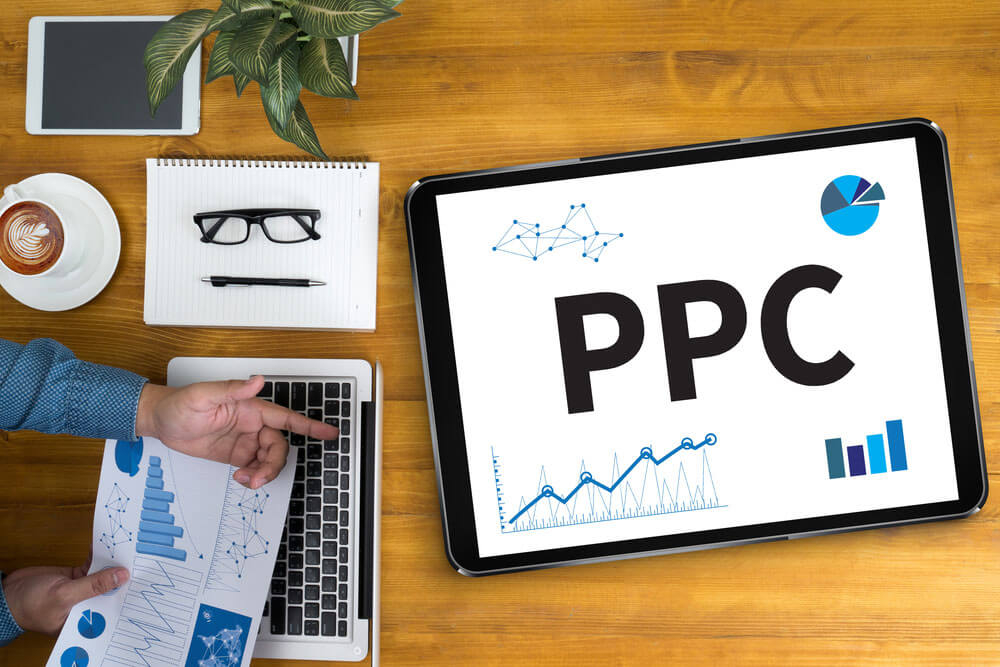 What Is Pay Per Click Advertising?
Pay-per-click advertising is an online model that shows relevant ads on search engines or social media platforms. You only pay for the ad when a user clicks on it to come through to your landing page. There are various kinds of PPC ads, but the most common are remarketing and display advertising (banner ads). Epitome Digital Marketing can help you with your PPC advertisement to grow your practice and revenue.
We Can Help Your Business With Paid Search
Here are some of the ways we can help you benefit from paid search campaigns:
A Cost-Effective Marketing Strategy
It might sound ironic, but paid searches are cost-effective even though you are paying for every click. We help you devise strategies that can target your relevant audience and gauge your progress as well.
If you are a chiropractic practice looking to invest in paid ads with a limited budget, you can communicate your budget to us, and we will ensure that the campaign strategies we devise don't cross them. We make sure you get maximum ROI on a minimum budget!
Get Better Qualified Leads
Pay-per-click advertising can bring more leads to websites, especially for small businesses. We ensure that you get relevant leads interested in your practice, driving more qualified traffic to your website. With our strategies, you can be sure that you will get visitors who have a higher probability of converting into patients.
Track Campaign Success With Measurable Results
Through pay per click advertising, we can assure you can track your campaign success with measurable results through various aspects, including:
Cost per click
Number of clicks
Number of sales
Through these measures, we help you determine how well you are doing in the marketing campaigns and where you can improve.
Get Quick Entry Into SEO
While SEO efforts generally take time to develop and get traffic, PPC ads allow quick entry into the SEO landscape. With our PPC services, you can target people who are unaware of your brand and build a vast network of customers without spending much time or resources.
Facebook Paid Ads Services
Facebook is massively popular among all groups, giving you a huge platform to reach your target audience. Many businesses solely operate through Facebook and build their customer base from advertising on it.
Our PPC experts create and run ad campaigns on Facebook for your target audience using their profile data, location, and demographics. Additionally, these PPC ads help you assess your campaign performance to see if they fulfill your business goals.
We can help you utilize the reach of Facebook ads and increase your brand awareness, lead generation, website traffic, customer engagement, content reach, and awareness for upcoming events.
Google Paid Ad Services
Billions of people turn to Google daily to search for queries, making it an important target platform. In addition, Google has a paid advertising platform, Google Ads, which runs on an auction system. Every time a user searches a keyword, an auction system occurs.
Our PPC specialists ensure that you optimize the bid amount, keep the Quality Score high for optimal ad positioning, and win the Google Ads auction. In addition, we help you use Google pay-per-click advertising to drive quality website traffic and get more revenue.
How Can Our PPC Agency Grow Your Client Base?
At Epitome Digital Marketing, we ensure that our paid search marketing services' goals for your practice match your vision and objectives. We combine our years of expertise with modern techniques to tailor our services and strategies according to your practice's needs.
Our paid search specialists perform a detailed PPC audit to determine which strategies work for your practice and the possible issues that you might encounter. We also provide detailed reports to you regarding any updates during the campaign run, keyword ranking, Google Analytics results, and the entire campaign performance. You can also access our client dashboard to monitor your campaign's progress in real-time.
We are experts in providing pay-per-click advertising, and rest assured, you will see significant improvements in your marketing efforts and business growth by working with us!
Hire Our Chiropractor Paid Search Agency
Just like our bodies need regular maintenance and worked on by expert hands, so does your website and overall digital presence for your practice. Ensure you are in the best hands by calling Epitome Digital Marketing today. We can "adjust" your website and overall digital presence, helping you rank higher on search engines and bringing in more leads.
Learn how your business can master the digital marketing world with these awesome insights into the various areas of digital marketing such as Web Design, SEO, Local SEO, Social Media Marketing, and more!
Why Choose Us For Your Digital Marketing Needs
Our team is honest and trustworthy. We will always be up front with you on whether or not something can be done. If an idea sounds like it will not work or could be damaging to your business, we will let you know along with alternatives.
At Epitome Digital Marketing, we pride ourselves on our communication. We will keep you up-to-date on projects and how things are going. We always make sure to thoroughly explain things to ensure that you have no questions about the project.
We Succeed When You Succeed
We don't succeed until you succeed. Your company is not just another company putting money in our pockets. We consider ourselves a success when you achieve your business goals. Our goal is to grow and become more successful with you.
Superb Attention To Detail
We pride ourselves on our attention to detail. Many marketing agencies will just do the given task and don't pay attention to any issues that may arise. We work proactively so as to avoid any issues that may be damaging to your business.
We are never satisfied with our level of knowledge in the various areas of marketing. We are always eager to learn new strategies and come up with new services to offer you to continue to help your business reach its goals and become more successful.
Our team is made up of people with a team player mentality. We work great not only amongst ourselves, but also with other teams as well. If your business requires that we work with multiple people at your company, we are happy to do this and work with your team.
We can tell you all day how awesome we are, but the best way to judge a digital marketing agency is by what their clients have to say about their work. So check out some of the great testimonials our clients have given about what it's like to work with Epitome Digital Marketing!
Frequently Asked Questions
If you have some questions, please check out these common questions below. You can also check our main Frequently Asked Questions page which has questions for all of our services here at Epitome Digital Marketing. Finally, if you can't find your questions there either, you can fill out the form on our Contact page to ask us anything else.
There is no set amount you have to spend on pay-per-click or paid search, but with nearly all forms of marketing, the more money you put into it, the faster and better your results will be.
Our paid search management fee is determined by your ad spend and you will be informed of how much our management fee will be before you sign any contracts.
The ROI and results you will get are determined by a number of factors: your ad spend, how competitive the keywords are that you want, the level of competition in your industry or niche, and more! Your expectations of what your results should be are also a factor as well. We look at paid search analytics and what the competition is doing to adjust your paid search accounts each month to optimize them to get you the best ROI possible.
No, you don't necessarily need to have paid search ads for your business. They are not a required form of marketing, but they do greatly increase the chances of potential customers finding your business. The odds are pretty high that at least a couple of your local competition are already paying for them. And if they are not, this instantly gives you an advantage over the competition.
Organic search are SEO tactics used mainly on your website that don't required paid ads to bring in traffic. You do not need to choose between the two, but organic SEO tactics are a very important foundation for paid search. Check out this awesome article we wrote on the subject of organic vs. paid search.
Odds are your competitors are bidding on your brand name to make sure they show up as an alternative to using your services in case anyone tries to search for your business.
If you have any other questions that were not found in the above answers, then please fill out our form on our Contact page.
Check out our work for yourself to see the high quality work that comes with hiring Epitome Digital Marketing for your digital marketing needs.
Get Instant Access To Digital Marketing Mastery
Learn the secrets of quickly growing your business and bringing in more leads with our exclusive email list. Subscribers receive monthly emails about: