Why SEO Is Important For Your Business
In this post, we explain how SEO is a very vital part of modern marketing and how it can benefit your business.
Search Engine Optimization, frequently known as SEO, is a very vital part of modern marketing. If your business utilizes no SEO strategies, you could be missing out on potential customers and clients. Even if you are utilizing SEO strategies for your business, you may not be doing enough and some small tweaks here and there could greatly increase the cash flow you're already receiving.
In this article, Epitome Digital Marketing will outline for you 7 different ways that SEO can benefit your business.
Helps People Find Your Website
Brand Awareness
Builds Credibility and Trust
Optimal User Experience
24/7 Sales Machine
SEO Is FREE Advertising
Advantage Over Your Competitors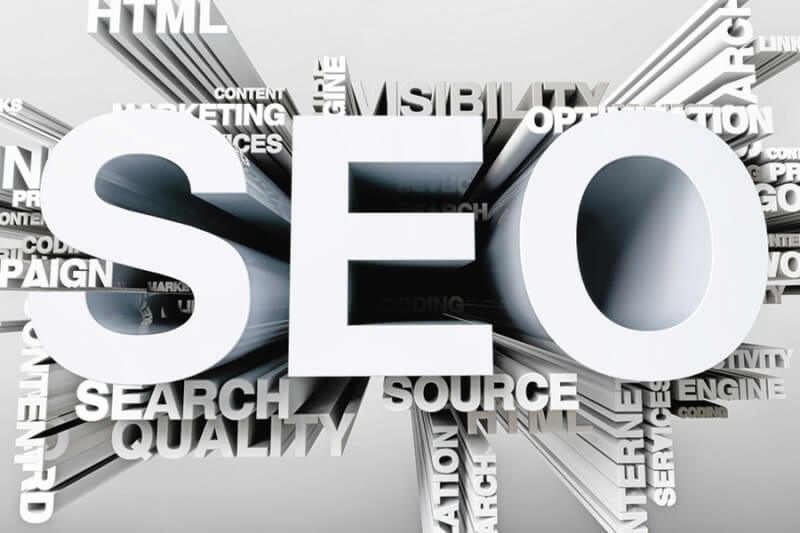 Helps People Find Your Website
SEO can help people find your business website. SEO typically works directly with search engines and the higher you appear on the results for particular keywords, the more likely people are to find your business. Other SEO channels such as social media and business directories are other ways, if utilized correctly in an SEO strategy, will produce more possible visitors as well.
Brand Awareness
Your business's appearance on the search engines, on social media, in business directories, etc. can help with brand awareness. The more a customer visits and returns to your website, the more they will become familiar with your brand. This will cause customers to become more accustomed to your website and its products or services which might mean more sales.
Builds Credibility And Trust
SEO for your website can build credibility and trust for your business. When people see your website higher up on the search results, they typically assume this means that your website is more trustworthy than the websites lower on the results. If you're looking for a service or product, are you usually going to trust the website that's near the top of the results or the one that's several pages in? This is the thought process of the typical website visitor.
Optimal User Experience
Not only does SEO help you to appear higher in search engines, it also has more direct benefits on your website as well, such as optimal user experience. SEO strategies will cause you to improve website structure, content, and ease of use, for example. This will cause your website visitors to keep coming back as they will have a better overall experience with it. It also ensures that any new website visitors will also turn into potential return visitors as well. As you may have figured out by now, visitors can turn into customers!
24/7 Sales Machine
Another benefit of SEO for your business is that SEO works as if it's a salesperson that works 24 hours a day, 7 days per week with no vacation or sick days. SEO works for you every second and never stops. The SEO strategies used on your website that pushes it to the top of search engine results will do this for you every day. The posts you have on social media will be there every day. Your business will always be listed on business directories every day. This enables you to focus more time and payroll money on other positions rather than hiring another salesperson for your sales team.
SEO Is FREE Advertising
You've already learned how SEO can work for your business as a 24/7 sales machine, but it also has another money-saving benefit as well: it's basically free advertising. While it is true that you initially have to pay someone to do SEO for your website and if you want to continue improving your website's search rankings and overall online presence by continuing to pay for SEO services, the advertising that SEO does for your website doesn't continually require you to pay for it. You're not renting out the SEO strategy working on your website.
You're not renting out space on your social media pages. You're also not renting out space on the business directories you're on (although there are some paid directories). You are utilizing these strategies for free as long as they remain that way.
Advantage Over Your Competitors
Finally, another benefit for utilizing SEO strategies for your business is the advantage it gives you over your competitors. Many businesses have no SEO strategy in place, they're not fully utilizing it, or their strategy is outdated or subpar. Ensuring that you have a great strategy and it is used correctly can give you an advantage over your competitors, especially those who have no strategy at all.
How Epitome Digital Marketing Can Help
We can help you come up with a valuable SEO strategy designed to improve your business and your sales in a number of ways. The first thing to do would be to submit your website and information for our FREE SEO Audit. This audit will examine your website to see how effective the SEO is that your website currently uses. We will check your content for keywords, examine the effectiveness of your website structure, your social media presence, and much more!
Go here for our FREE SEO Audit to learn more about how our SEO services can help your business today!
Get Instant Access To Digital Marketing Mastery
Learn the secrets of quickly growing your business and bringing in more leads with our exclusive email list. Subscribers receive monthly emails about: