What Does an SEO Company Do?
Learn what an SEO Company is and what we can do for your business.
From the way people shop to how they work – a lot has changed for businesses over the last few years.
For many, it has meant solidifying their online presence and build websites that attract more buyers. Setting up a corporate website is the easy part, but the real work starts when it's time to make it attractive for prospective customers and other visitors.
SEO (Search Engine Optimization) is a buzzword in digital marketing, and it can help your website get the attention it needs to succeed.
It involves building links, optimizing websites, creating content, and finding keywords that make your website useful for readers and compel search engines to enhance the ranking of your website.
Search engine optimization experts know just how to tweak your website to make it rank higher. So now would be a good time for you to talk to an SEO consultant such as Epitome Digital Marketing!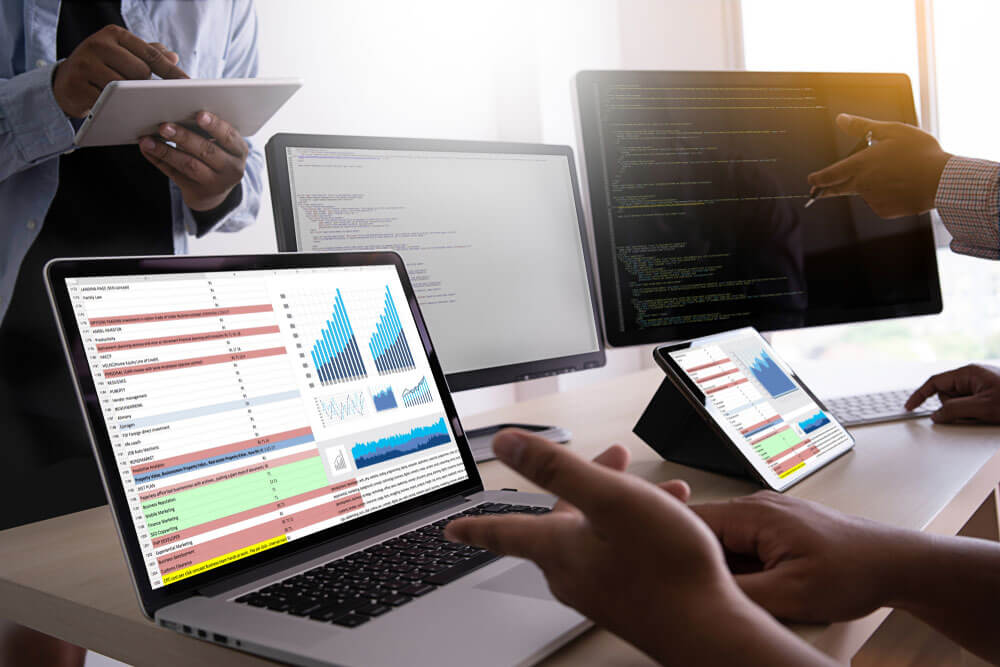 Why Is SEO Important?
SEO is an absolute necessity for brands that are willing to compete in the online realm. With the right SEO tactics, it is possible to improve a site's rankings in search engine results, thereby increasing the traffic (number of people) that reaches the site.
93% of all overall online experiences start on a search engine like Google. And the top five results on a search result account for 67.60% of all clicks!
You may have the best products, but you're losing business if you aren't showing up on search results.
Besides that, SEO is also highly cost-efficient. Large businesses can afford to spend huge amounts on advertising and paid traffic. But for everyone else, SEO is a great way to drive traffic to your site without paying exorbitant sums of money for it.
A small business SEO company such as Epitome Digital Marketing can help you enhance traffic to your product pages, blog, and other areas of your website, using a tried-and-tested strategy that garners results.
What Can An SEO Company Do For You?
A search engine optimization agency focuses on helping businesses boost their visibility on search engines.
They take a multi-pronged approach to creating a strategy that boosts traffic, drives leads, and converts them into buyers, ultimately leading to more long term sales for a brand. And that involves keyword research, site analysis, site redesign as well as on-page and off-page optimization.
Let's explore these functions in further detail:
Site Analysis
Any reputable search engine optimization company starts with initial research and site analysis.
Before they can develop your SEO strategy, they must analyze the current performance of your website and then build on the results. A thorough analysis helps identify all the problems and glitches in the current approach.
Once they've identified all the loopholes, they can get on with developing a bespoke SEO plan for your website.
Keyword Research
Keyword research is the first step to search engine optimization.
To rank higher, you must understand the keywords that searchers use to find you, your products and your business online. Keyword research will help you identify words and phrases that can bring the maximum traffic to your site.
It helps you understand your audience and what they are searching for.
Most search engine optimization firms have a team of SEO experts who know how to identify popular these words and have keyword research tools at their disposal. They look at the top-ranking keywords in your niche, as well as any words and phrases that your competitors may be ranking for.
Later, they draft a strategy to incorporate the best keywords for your brand, using a mix of long-tail and short-tail keywords to ensure that all relevant search engine traffic is diverted your way.
Web Redesign
It's quite likely your website is not optimized for search engines.
Check if your SEO consultant offers WordPress SEO optimization services to make your website more user-friendly. This can ensure that the visitors that land on your site find it easy to navigate and don't bounce off to another website immediately.
Research shows that 90% of users will keep shopping from your site if it has a good user interface.
Your search engine optimization consultant can try out new layouts, themes, texts, and color schemes using A/B testing and make changes according to the results garnered. These web redesign benefits also help create a better brand image or fix any coding glitches that your site may have.
Link Building
Link building is the process of using links to connect other sites to your site. Search engines don't just look at the content on your page but the number of links from other sites pointing to your site as well.
52% of digital marketers say that link building directly impacts their organic search rankings. It is a good indication that you offer quality content that others often refer to, making 'link building' a powerful way to improve your search engine rankings and stay relevant.
It is also considered one of the hardest parts of SEO; that's why it is crucial to ensure that your chosen search engine optimization specialist offers quality link building services for your site with a good number of backlinks. This will help you enhance your lead generation efforts and attract traffic to your site.
On-Page and Off-Page Optimization
The content on your site determines its attractiveness to visitors. Good content will be relevant, link-worthy and give the visitor what they want. The more engaging the content, the more traffic it will attract.
Content optimization includes engaging images and graphics, relevant headers, and meta tags, as well as sufficient links. Technical optimization focuses on improving the load-time and the source code of the website.
Off-page optimization happens away from your site. It is any effort taken outside of your website to improve its ranking. It is essential because search engines take many off-page factors into account when ranking for the site. A large part of off-page SEO is link-building. It may be hard for new brands to get a grasp on this. An SEO agency for small businesses such as Epitome Digital Marketing can help smaller sites with off-page optimization using relevant link-building.
Bottom Line
Maintaining an edge over online competitors and driving traffic requires a different attitude towards marketing – a more digital approach.
Optimizing your search engine rankings with appropriate white-hat SEO strategies is the foundation of a successful digital marketing strategy. It is the key to a successful online presence for small businesses with big goals.
That explains why many brands that have recently gone digital consider SEO their first course of action. They understand that a search-optimized website and social media presence is the way to building a formidable presence online.
And the right SEO agency can help. At Epitome Digital Marketing, LLC, we have spent years helping clients scale their business through organic and paid search engine optimization. As search engine optimization specialists, we understand what it takes to up your Google rank to the front page.
Are you still asking yourself "What Does an SEO Company Do?" Then give us a call at (980) 404-9250!
Get Instant Access To Digital Marketing Mastery
Learn the secrets of quickly growing your business and bringing in more leads with our exclusive email list. Subscribers receive monthly emails about: