7 Reasons Why You Should Join Your Local Chamber Of Commerce
In today's Digital Marketing Mastery, we tell you 7 reasons why you should join your local chamber of commerce and how it will help your business grow.
You've just launched a business or brand in your desired local area and are ready to get going. Now that you've completed paperwork, swept the place, and hung a sign on the door, it's time you figure out your marketing plan or strategy.
This is where your local chamber of commerce pops in! It's a business body that helps promote the business community. They are local like you and act as a bridge to bring all professionals in-town together.
This guide will walk you through everything essential, from exploring what a chamber of commerce is to business values and ROIs it offers to businesses.
So, read on!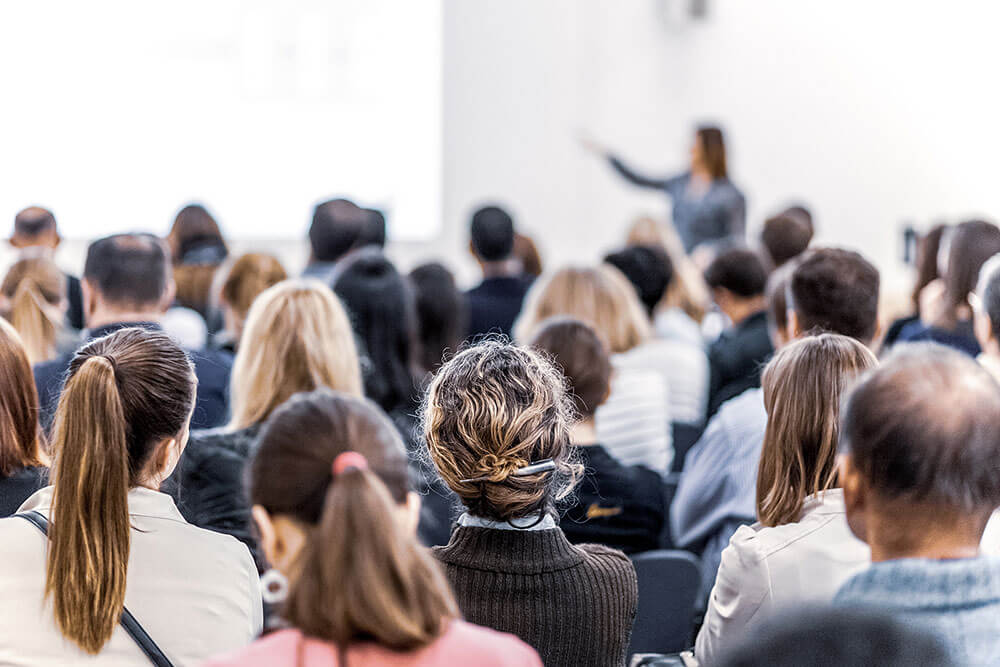 What's the Chamber Of Commerce Exactly?
The chamber of commerce is a body of businesses functioning as a "501(c)6" organization. It seeks to further its collective interests while promoting the economic well-being of its nation, state, region, or community.
While chambers work with governments, they aren't government entities. Chambers often lobby national, state, or local governments to guarantee their legislative agendas are represented. They function as an individual organization and don't take government funds.
Believe it or not, a local chamber of commerce is a body of businesses joined to:
Improve credibility, visibility, and value
Share ideas, best practices, and news
Qualify for high negotiated savings on services/products they use
Get more connected with the marketplaces they serve
There are over 12,999 chambers registered in the WCN (World Chambers Network) and around 4,000 chambers in America with one full-time staff member and more set up strictly as volunteer entities advocating for various issues such as legal reforms, economic reforms, and tax policies.
Now that you know what a chamber is, let's delve into understanding how the chamber of commerce helps a small business and more.
7 Benefits Of Joining The Chamber Of Commerce
Ever wondered why you should join the chamber of commerce? What does the chamber of commerce do for my business? Does it really help grow a business or grow professionally?
There are various chamber of commerce membership benefits; each can help grow your business substantially.
Whether you're a business with thousands of employees or without, you can get exceptional ROIs (return-on-investments) by leveraging the chamber's marketing, advocacy, networking, and savings.
Without further ado, let's learn the benefits of joining a chamber of commerce:
1. Credibility For Business
When customers know a business is part of a local chamber, they think positively of it and even buy goods and services. Don't believe us believe the stats:
80% of consumers purchase services or products from companies that are part of a local chamber of commerce
If companies show that they're involved in local chambers – sit on chamber boards – customers are 10% more likely to consider they have better products than their competitors
2. Networking Opportunities
Still wondering why you should join the chamber of commerce? Because it offers incredible networking opportunities! The primary task of a commerce chamber is to create business prospects and qualified leads for members. Additionally, chambers facilitate spaces for members so they can meet and greet and expand the network.
For example, the "Greater Washington Hispanic Chamber of Commerce (GWHCC)" offers over 50 business match-making sessions and networking events for members.
3. Visibility And Promotion
If you're a chamber member, you'll get more visibility for your business, big or small. The visibility will increase exponentially thanks to the chamber's newsletters, website, event calendars, and member directory.
In addition, you can partake in events, panels, or join committees if you're a committed chamber member.
4. Professional Development/Capacity Building
Many chambers offer events or seminars to help you expand your brand or business and grow professionally.
They offer industry-focused forums, events, and seminars open to members, like focus groups, etc., that meet monthly and bi-monthly to offer members insights and resources to expand professionally.
5. Advocacy
The benefits of joining a chamber of commerce are multifold and convincing, as they can advocate on your behalf.
A chamber acts and raises voices for members on particular issues before federal and local governments, such as regulations and legislations that might affect them.
6. Referrals
Here's a fun fact: daily, a local chamber of commerce receives trade and other inquiries from businesses and individuals looking for prospective vendors.
As a local chamber member, you'll get vast opportunities to boost your business as you'll acquire customer referrals.
7. Membership Directory Backlink
Access to your local chambers' membership directory backlinks helps company owners and managers locate other companies and brands that may collaborate with them.
In addition, members can easily access email lists to expand their clientele, whether B2C or B2B.
Now that you know the benefits of a chamber of commerce, let's delve into learning ways to maximize investment.
4 Ways To Increase Your Investment Performance
Membership in any chamber comes at a cost; however, there are effective ways to optimize your ROIs. Here are a few meaningful ways to increase your investment performance:
1. Compare Costs
The membership cost varies between chambers and is primarily based on your business size. Some chambers have several pricing levels, while others have limited options.
The higher the cost, the more benefits you'll receive. Nevertheless, choose one that best meets your goals and budget.
2. Get Involved
When businesses are involved with their chambers, they better connect to their communities. Not only do they know community issues but business problems as well.
This way, businesses can help address various community issues; in return, members can assist them in solving their problems.
3. Earn Marketing
Do you know you can earn marketing through a chamber of commerce? Low-budget or free marketing can expose consumers to your brand or business without additional costs.
From the chamber's official website to social gatherings and more, you can benefit immensely from free positive exposure and brand recognition.
4. Take Deductions
You can deduct membership charges under "allowable business expenses." It helps neutralize membership costs, especially when choosing a high-tier pricing plan.
Key Takeaway
Business owners and managers are always looking for new opportunities to meet and network with other businesses and expand their network.
Many businesses – small or big – can increase their revenues and business exposure if they become chamber members.
At Epitome Digital Marketing, we are proud members of our local chamber of commerce: Cleveland County Chamber of Commerce. Not only are they a client of ours, we're also a member and Mikey himself is a Chamber Ambassador, striving to help the local community with their marketing efforts and help them grow their businesses as a result. If you're looking to join a great chamber of commerce, then the one in Cleveland County, North Carolina is a great start.
Want to dominate your niche but cannot draw traffic and qualified leads? If so, choose Epitome Digital Marketing – the best digital marketing agency you'll ever come across. We help clients exceed business goals, achieve qualified leads, and grow revenue and profits.
Get Instant Access To Digital Marketing Mastery
Learn the secrets of quickly growing your business and bringing in more leads with our exclusive email list. Subscribers receive monthly emails about: