10 Ways To Get More YouTube Subscribers
In today's edition of Digital Marketing Mastery, we talk about 10 ways to get more YouTube subscribers.
You've built your YouTube channel, placed some advertisements, and developed a solid marketing plan, but there's one snag. Your subscriber base is not increasing. Your mother, relatives, coworkers, and friends have subscribed, but they aren't really engaging with your content.
How do you gain subscribers on YouTube? Well, essentially, it would help if you had a committed audience. People worldwide watch a billion hours' worth of YouTube a day. That equates to 8.4 minutes every day for one person!
You must continue to provide high-quality, interesting, and entertaining material to entice viewers to hit that subscribe button.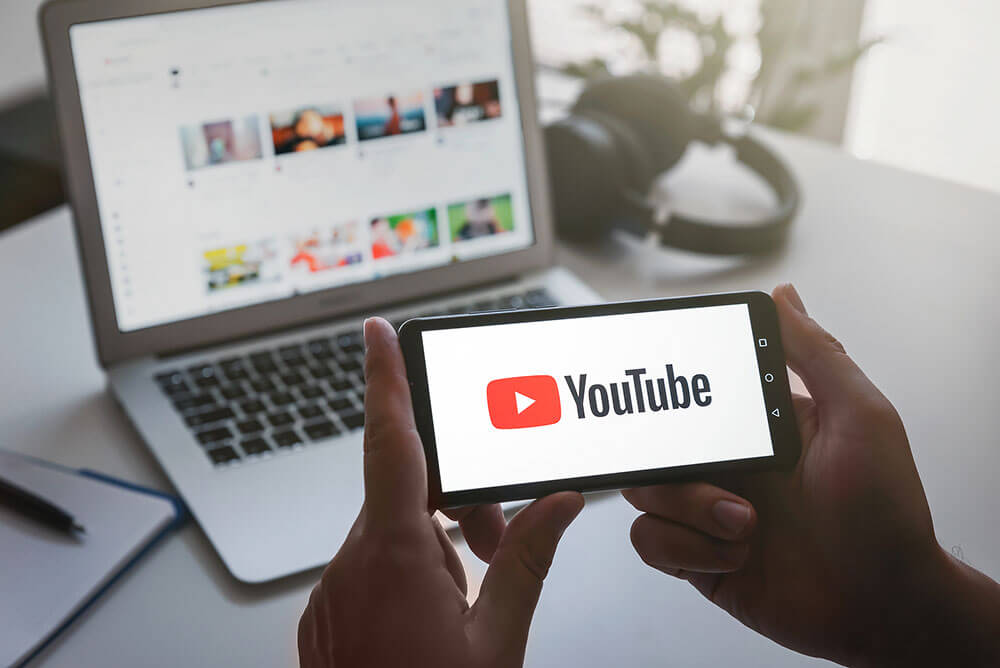 Grow Your Subscribers
With more YouTube followers, you may reach more individuals daily. Subscribers are dedicated admirers, not casual watchers; they've probably viewed some videos and like the kind of content you make.
That said, here are more ways to get YouTube subscribers:
1. Maintain A Content Schedule
Establish a publishing schedule so that your viewers and subscribers know when new material will be available. This also assists you and your team in staying on track with filming and editing.
It is beneficial to publish often at first. Aim for twice a week as a minimum. You can get around this by preparing a lot of content before starting your channel – have a month or two's worth of videos available to frontload as you concentrate on developing content for the following several months. Having a lot of material available is ideal for including video-sharing as part of your overall social schedule.
Another consideration when publishing frequently is that, while subscribers love regularity, you don't want them to get bored. Try shooting separate series revolving around different themes.
2. Organize Your YouTube Channel
Although you might think that whatever content your company posts is excellent, your audience might disagree. Think from a viewer's point of view.
Look through your YouTube profile objectively and re-evaluate what is there. You'll undoubtedly find many old videos that you should delete. Whether it is obsolete, has a poor production quality, or simply is a disaster of a clip that never should have seen the face of the internet.
If this is what people associate your organization with, it will instantly repel that prospect and lead to them distrusting your brand. Delete it without a second thought!
How to get subscribers on YouTube? Remember, quality over quantity is said for a reason.
3. Develop And Share Just Highly Watchable Videos
There is so much content on YouTube that it's tempting to believe you can get away with posting subpar videos. You simply cannot! There's only one way to differentiate yourself and gain more subscribers: by producing the finest content in the industry.
Here are some approaches that will help you get ahead of the competition:
Make a great impression within the first 10 seconds of the video
Do extensive research
Have the script ready
The right equipment to shoot
4. Make A Channel Trailer
A channel teaser is intended to provide viewers with a synopsis of what your videos are all about. Your teaser should represent your beliefs and, in some way, reflect your product.
A description is included with each trailer. Use this area to explain to your network what they can expect from your content.
When visitors visit your channel, the trailer begins automatically, so consider those initial 3-10 seconds thoughtfully: music, sound, dialogue, and editing will all make a difference in how promptly viewers skip or decide they want to explore around further.
5. Make Sure Your Videos Are No Longer Than 5 Minutes
So your movies are all between 30 and 60 minutes long because your work is challenging to explain?
Although testimonials are lovely, extended videos and YouTube don't really mix.
Your films should never be more than 5 minutes, regardless of how difficult the product you're promoting is.
HubSpot discovered that the perfect length for YouTube videos is 2 minutes.
6. Advertise Your YouTube Channel
Other marketing outlets where you already have a following are one of the easiest methods to gain new users. Include video links in emails, insert them in blog articles, and upload them on social platforms.
You may also utilize a consumer insights tool to locate micro-communities relating to your sector and distribute relevant videos. Facebook groups, Reddit discussions, and forums are excellent places to begin.
Another option is to preview forthcoming videos on your social media networks. Do an Instagram Live where you reveal behind-the-scenes footage and answer questions or run a Twitter poll asking people to guess the theme.
7. Convert A Collection Of Videos Into A Binge-Worthy Compilation
Do you have a collection of related videos? Turn it into a YouTube playlist. This allows your visitors to keep viewing without actively searching for the next video.
Why is this beneficial to subscription growth? It will keep viewers on your stream longer and demonstrate that you have a wealth of high-quality material. This will help keep your video material well-organized, preventing your channel from becoming chaotic, which turns consumers off.
8. Collaborate With Influencers
Collaborating with influencers is a terrific method to promote your channel to potential subscribers. Before determining who to collaborate with, conduct strategic audience research to assist you in connecting with partners that have a greater probability of obtaining actively interested followers.
When collaborating with YouTube influencers, keep in mind that their primary focus is their existing following. The best brand and influencer collaborations — those that last and benefit both sides — are those in which businesses believe in the creative work, making it possible to create a sponsored film in their own unique manner.
Most businesses expect to watch a final cut of the film before it is uploaded, so you have input in the matter.
9. Pay Close Attention To SEO
While it may not be obvious, SEO is critical for YouTube growth.
Are you wondering how to get a lot of subscribers on YouTube? It's simple: optimize your clips for YouTube search like you would for posts. Do keyword research the same way as you would for a blog. Take note of information such as your meta description. Also, keep an eye on what your rivals are up to.
"How to" videos are also viral on Google. Google has begun to provide video results with recommended timestamps to answer your precise inquiry.
10. Include A YouTube Subscription Button In Your Videos
Here's an easy way to get more subscribers on YouTube with each upload. Develop or download a "subscribe" graphic, then upload it to the YouTube Studio as a video watermark. Viewers will click the image to subscribe after seeing your material.
Increase YouTube Subscribers With Epitome Digital Marketing
Certainly, in the rat race to get YouTube subscribers, you might just ignore your content. And you know you cannot get loyal subscribers if your content is not worthy. So let Epitome Digital Marketing help increase your subscriber count. Get in touch today!
Get Instant Access To Digital Marketing Mastery
Learn the secrets of quickly growing your business and bringing in more leads with our exclusive email list. Subscribers receive monthly emails about: